India's Largest Producers & Exporters.
The high-quality turmeric powder obtained from 100% natural turmeric fingers is a food-grade, cosmetic grade and pharmaceutical grade product. It is a great nutritional supplement with countless health benefits. The bulk usage of this herb has increased its demand worldwide. India is the leading producer and produces high-quality refined Turmeric Powder especially Food Grade, Cosmetic Grade & Pharmaceutical Grade for Export to leading buyers in the world. This Spice is one of the most essential household spice and is utilized for many purposes around the globe. We Amaour Processing and Spices Exports Private Limited use high-quality raw material with the highest standards of food security in the collection, processing vacuuming, production, packing, and delivery. The sowing season of different places in India like Tamil Nadu, Telangana state, Maharashtra, Kerala, Meghalaya etc. which are the major states who are producing turmeric, extends from mid-March to mid-April and their crops are due in January & February.
Numbers Speak For Themselves!
After searching for a quality turmeric supplement shot I'm really happy I have found The amaourfoodspices! This Company Provides Best Quality Product This company are also super responsive.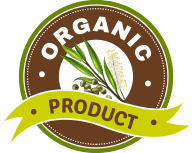 Certified Products
Trusted manufacturer And Seller
We Deal With Turmeric Quality Organic Product!

"Our vision is to be an inspiration to society and a force for positive change. To be the world's premier food brand that understands and satisfy the customer requirement with superior tasting food, best quality & exceptional services"
Our vision serves as the framework for our Roadmap and guides every aspect of our business by describing what we need to accomplish in order to continue achieving sustainable, quality growth. People: Be a great place to work where people are inspired to be the best they can be. Portfolio: Bring to the world a portfolio of quality Food Product brands that anticipate and satisfy people's desires and needs. Planet: Be a responsible citizen that makes a difference by helping build and support sustainable communities. Profit: Maximize long-term return to network partners while being mindful of our overall responsibilities. Productivity: Be a highly effective, lean and fast-moving organization.
We deliver what we promise – all our products are examined under the highest standards of quality control before delivery. We are experts when it comes to manufacturing, promoting and exporting organic products to various countries across the globe like Iran, South Korea, East Asia, Turkey, Japan, Germany, Europe, Russia, US and the UK. Our research and development team consists of experts who keep updating us with the latest industry trends. Moreover, they also help us in catering to the individualistic requirements of our clients. We are well connected to the farmers and communicate whatever is required out of them. Further, we can also ensure that quality is not compromised whilst the cultivating phase. We have a state of the art processing plant with the latest technology as required for processing our products to the best of our ability. We employ a number of techniques & machines such as Classifying, De-Stoning, Sifting, Aspiration channel, Magnet, Metal detectors and Trichromatic Colour and latest Machine to ensure optimal product quality. Moreover, we follow the GMP & BRC-FSMA manufacturing practices at our processing plant Amaour Food and Processing Spices Exports Pvt. Ltd. to ensure that the product delivered is safe for human consumption & adheres to our quality norms.
It is our mission to treat our customers & suppliers with honestly and respect. We committed to provide industry with high quality, sustainable and healthy food products. We will endeavor daily to supply our customers with competitive price, high quality ingredients, through creative service. By these means, we will contribute sustainable and safe agriculture. To serve premium quality, whole spices and spices through commitment to quality, service, value and innovation in a mutually agreed relationship. This will be achieved by a business culture of dignity and respect for our team, customers, and community by creating a positive work force environment. Our goal is to become the premium and leading Spices Company and to expand in size and incorporate unique brands into the Indian culture.